What do you want your partner to achieve in contact? It's definitely a happy life, and love and respect each other. But the fact is that even though your relationship and partner are ideal without interruption, maybe suddenly you find a partner caught cheating. You must be wondering, why is he still desperate to cheat when your relationship is fine.
Are you curious about the answer? Come on, look at the following review.
The reason why couples are still caught cheating
Infidelity always ranks as the destroyer of one's relationship. Even though the relationship seems to be calm, the affair can still occur. If this happens to you, of course you will be very disappointed.
A study conducted by the Psychology Facultation of Marylan University published in the Journal of Sex Research revealed that as many as 562 adults claimed to have an affair.
The reasons varied from feeling ignored , lost interest in the couple, sexual desire is not satisfied, or wants revenge because it once experienced the same thing.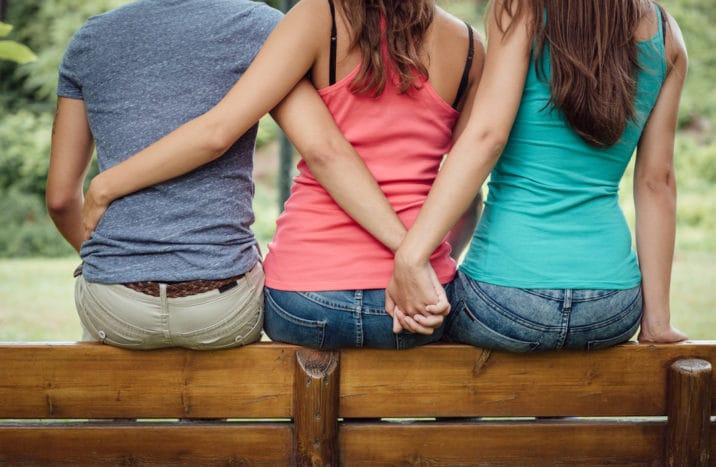 1. Still in doubt if you are the right partner
Even though you know that cheating is wrong and can damage relationships, many people still do it. Why?
One reason is to make sure that you are the right partner for him. Such doubts usually arise when you and your partner decide the seriousness of a relationship such as marriage.
Cheating is not the right way to measure how ideal your partner is. Remember, compatibility in relationships is not seen by how ideally the partner is for you. However, there is trust and mutual acceptance of each other's shortcomings and together cover it up.
2. Intrigued and opportunity
Like a child who wants to try something new, there are some people who are motivated to cheat because they want to know how it feels.
This is most likely to occur because of opportunities before the eyes, making people think , "Why isn't it tried? The important thing is not found out. "
3. Bored with just a straight relationship
Living happily with your partner, is not a guarantee if your partner is free from playing fire. Because, happiness cannot be measured and basically humans always want something more and always feel dissatisfied.
You may feel happy feelings, but not necessarily the same as what your partner feels. This can lead to boredom in undergoing a relationship that is not turbulent and full of challenges. Bored couples may be affected to flirt with other women or men.
4. Interested in people who are the opposite of a partner
Having a relationship that is long enough, of course makes you know very well what the advantages and disadvantages of a partner. Although this makes the couple understand each other, the chances of cheating are also getting bigger. How come?
Infidelity can occur when you pay attention to someone who is more attractive than your partner. Whether it's his personality or his appearance.
People like this usually don't realize that their closeness with other people they think is interesting, can end in an affair.
Whatever the reason, cheating is damaging
If you are found cheating on you, even though the relationship you are living is fine, this can hurt your partner's feelings. Think carefully about the consequences if you think about having an affair.
Remember, connecting with love means having to be open and trusting. If you don't want to be lied to by your partner and feel the pain being betrayed, then don't ever try to play fire.
You and your partner only need to improve communication with each other so that the relationship continues and is far from infidelity.