Treatment of prostate cancer such as surgery, radiotherapy, and other treatments can affect male sex performance. After treating prostate cancer, male sexual arousal usually decreases. In addition, men become difficult to erect (erectile dysfunction), dry orgasm, or decreased sperm count. However, sex problems after prostate cancer can be managed properly so that love and passion remain lit.
Overcoming sex problems after prostate cancer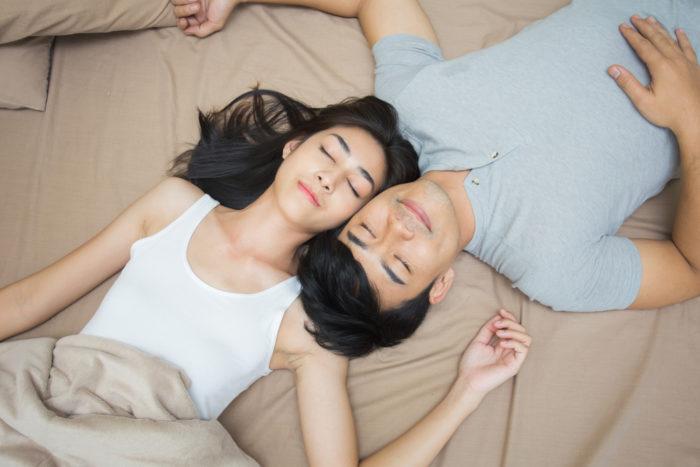 Treatment of prostate cancer has significant side effects on male sex life. This can be overcome with the following tips.
1. Taking supportive medication
A number of strategies can help men regain normal sexual function, if erectile dysfunction is caused by prostate cancer treatment.
Drinking medicines such as sildenafil (Viagra), avanafil (Spedra), tadalafil ( Cialis), and vardenafil (Levitra), can help men regain sexual function as before. Other drugs include creams that are directly inserted into the penis such as alprostadil (Vitaros) and alprostadil (in the form of injections and pellets).
In addition, physical therapy also helps restore sexual performance after prostate cancer. This includes the vacuum pump used before intercourse to draw blood to the penis and implants when other treatments fail.
2. Rehabilitation
Penile rehabilitation is a way to restore the shape of the penis after surgery or radiation. The way is to frequently have sex or masturbation.
The more frequent erections, the higher the oxygen level delivered to the penis so that it can improve blood flow to keep the penis healthy.
3. Healthy lifestyle
If you smoke or drink alcohol excessively, you should stop immediately. Cigarettes and alcohol will make it difficult for you to get an erection.
Instead, multiply eating vegetables and fruits because it can reduce the risk of developing erectile dysfunction. In addition, Kegel exercises can also strengthen the pelvic muscles. Building pelvic muscles can also increase your ability to experience erections.
4. Talk to your partner
Talk to your partner about what changes you feel after undergoing prostate cancer treatment. This is the best way to restore sexual performance after prostate cancer.
Talk honestly to your partner about your fears and expectations during sex. Don't assume your partner knows how you feel.
Try another sex variation, not necessarily sex with penetration. You can give each other oral sex or masturbation together. Do other sexual activities that make you and your partner both comfortable and happy.
You can also use a vibrator aid at the tip of your penis to stimulate the nerves and send more signals to the brain.
If you still don't succeed, sex therapists professionals can help you and your partner find ways to deal with various sex problems after prostate cancer.
Also Read: