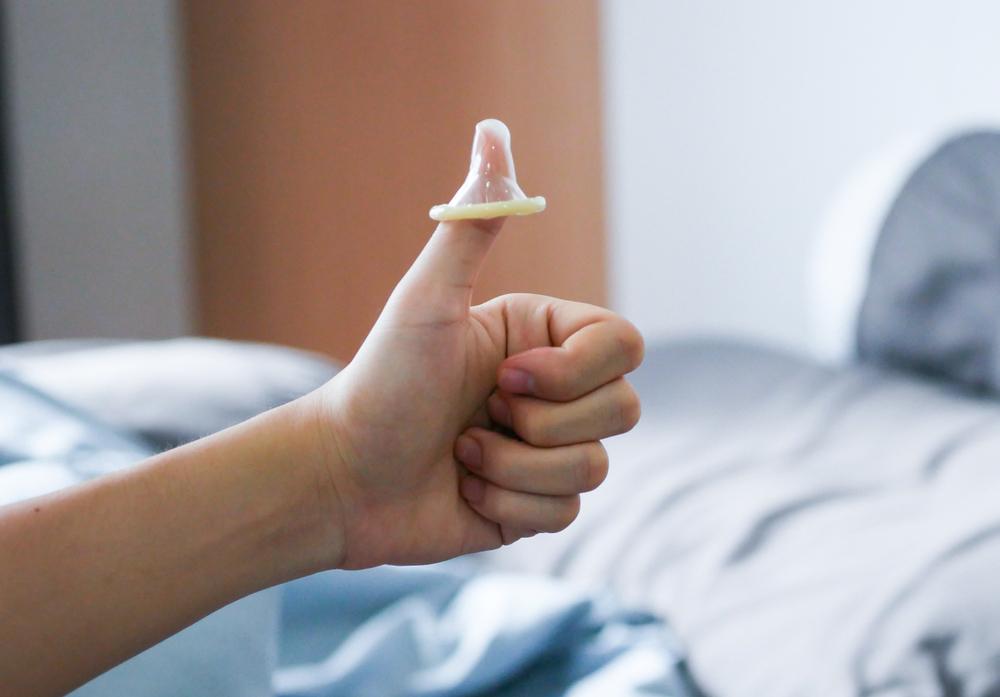 There are many ways to create an intimate atmosphere while making love. For example, by stimulating the clitoris through fingering the vagina. This 'fingering' technique is even one of the most effective ways to make a woman orgasm. Even so, this does not mean that sexual activity is free from the risk of disease. So to be safer, do you need to use a condom when inserting a finger into your vagina?
Should you use a condom when fingering [finger entry into the vagina]?
Compared to penile penetration, fingering [1945956] it is indeed far safer and low risk to spread various sexually transmitted sexually transmitted diseases. This 'fingering' technique also cannot cause pregnancy, as long as the finger that enters the vagina is completely clean of the remaining semen.
However, it is possible that there is still a risk of vaginal infection from fingering . Human hands are ideal occupancy for around 5 thousand types of bacteria. Dirty fingers that enter can move germs and bacteria into the vagina. This can make the vagina itchy, reddish, and swell for several days.
In addition, there is also a risk of transmission of venereal diseases such as chlamydia, HIV, hepatitis B, or hepatitis C if one of the women is positive while the male partner is injured fingers inserted into the vagina. The woman's vaginal fluid contains a virus that can enter through the wound and infect the man.
Likewise, if the male partner is positively diagnosed with venereal disease and has a wound on his finger. Especially if the fingernails are also long and eventually come to hurt the thin vaginal skin. Disease-causing germs can move from a wound in a man's finger and enter a woman's body through scratches in the vagina.
So it's best to keep using a condom when inserting a finger into the vagina to make it safer. However, make no mistake. Condoms for fingers are different from condoms that you normally use to wrap your penis. This condom is called a finger cots or a finger condom that is designed to fit the size of your finger. You do not need to worry because vaginal fluid will not be left between fingers.
How to use condoms specifically for fingers?
How to use finger condoms is quite easy. You only need to place the condom at the tip of your finger and pull it down to cover the lower finger. When a condom is used, make sure that no air is trapped inside it. To reduce excessive friction in the vagina, you can use sex lubricants before inserting a finger into the vagina.
Finger condoms can only be used once. So don't try to wash the condom and use it again next time. Remember that using a used condom does not guarantee that the condom is clean and safe to use even though it has been washed.
Don't forget to wash your hands with soap before and after sex.
Don't have a finger condom? Wear gloves!
Special finger condoms in Indonesia are still rare. So to work around this, you can use latex gloves that resemble condoms. This method is also safer than a finger condom because the small condom can be released from the finger and stuck in the vagina.
Gloves will not be easily separated and able to cover all the surfaces of your hand perfectly. You also become more free to choose which fingers to use to tease the vagina. How to use it is as easy as a finger condom.
Remember, choosing latex gloves is also not allowed to be careless. You must use sterile gloves and free of white powder. You also need to be vigilant because there are some people who are allergic to latex. This allergy is characterized by a reddish rash with itching after exposure to latex.
If your partner experiences this, you need to switch to condoms with other materials, such as polyurethane, polysuprene, or nitrile gloves.
Also: