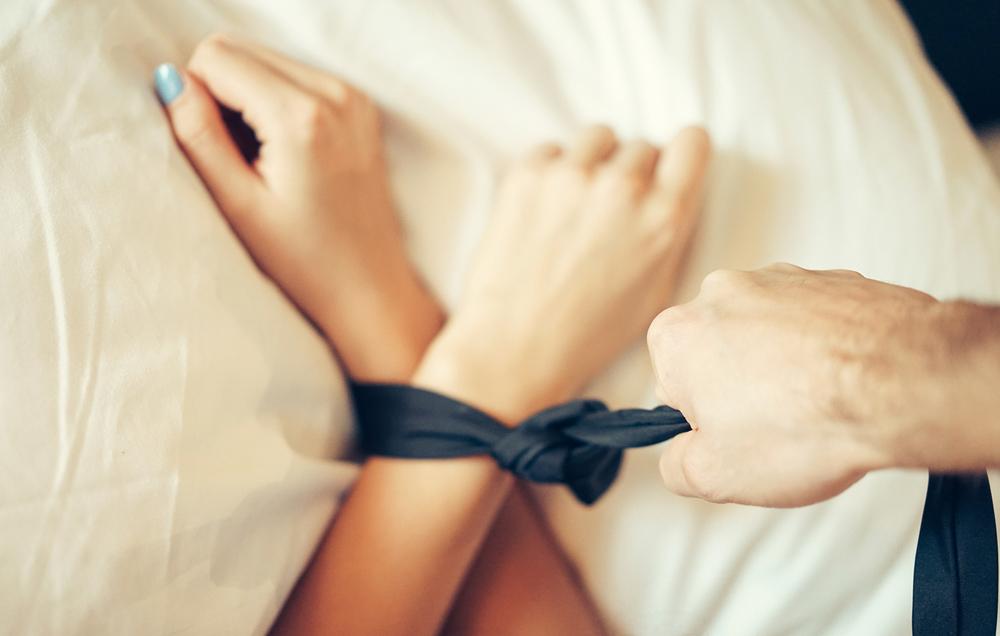 Sexual behavior while hurting a partner or even hurting yourself is a disorder. This sexual disorder is called masochism. Is it masochistic?
Is it masochistic?
Masochism or masochism is a condition in which a person feels aroused, even to orgasm, when they are beaten, berated, bound, made physically ill while having sex.
This masochistic condition is included in the category of parafilia aka sexual disorder. A person diagnosed with masochism will usually experience other symptoms. These symptoms include excessive anxiety, experiencing shame without cause, and obsessive thoughts with masochistic ideas continuously.
But someone who has a tendency to do masochism may not be said to be masochistic if they are able to control their masochism. A person is also not called a masochist if he has other symptoms as described above, and is able to fulfill his sexual satisfaction without committing masochism.
Masochism actually has another specific type, called asphyxiophilia. This is a condition in which a person receives sexual satisfaction by holding one's breath which is assisted by his partner . Can be done by strangling, covering the face with a pillow, or other things that make them hold their breath. Not infrequently, many sufferers of this type of masochism lead to death from being out of breath.
What causes a person to experience this condition?
Until now the cause of the sexual disorder of masochism is unknown. However, Psychology Today says that there are several theories that suspect that sexual disorders occur when someone's fantasies cannot be tolerated. There are also other theories which say that this is a way to escape from reality. For example someone feels more manly when doing masochism in bed. But behind that, he is actually a shy person, quiet and even afraid of the opposite sex.
By acting according to his fantasies, these people feel a different new person. In addition, some psychoanalytic theories suspect that this masochistic behavior is caused by childhood trauma (eg sexual abuse) or childhood experiences related to other cases of parafilia.
How to diagnose this condition?
Usually, doctors diagnose this case of masochism if someone has experienced intense recurrent sexual stimulation. However, sexual stimulation received is also accompanied by other violent activities, such as being beaten, humiliated, tied up, or experiencing some other form of suffering.
A person is said to have a masochist if he has felt this type of fantasy drive or behavior for at least six months. This is also accompanied by other aspects of life that are disrupted, such as work and social. Masochistic sexual behavior usually can be seen and diagnosed since early adulthood and sometimes even starts from the age of children.
Can this sexual disorder be treated?
It can, but it is not easy. There are several ways that must be done to overcome sexual masochism disorders.
Psychotherapy methods
Psychotherapy is done to find out and overcome the causes of the perpetrators of masochism by doing deviant things. The therapist will later help the offender change the mindset during sex and try to bring empathy to the masochist.
This changed mindset aims to change the convictions of the perpetrators, that the sexual behavior that he has done so far is wrong, dangerous, and should not be done. Meanwhile, efforts to generate empathy were carried out with the aim of helping the perpetrators understand the side of the victims suffering from masochistic behavior. Understanding that behavior is fatal, both in terms of victims and perpetrators will be instilled in the perpetrators.
Cognitive therapy
This sexual disorder can also be helped by cognitive therapy. This therapy helps patients to manage their sexual desires in a healthier way. One of the psychotherapy strategies is to make the perpetrator engage masochism, become a victim, and then experience negative events to reduce his desire to commit violence during sexual intercourse.
Psychodynamic therapy
This therapy links memories and conflicts (perhaps from the past) that you may not realize but also influence your sexual deviant behavior. Psychodynamic therapy will help reveal the children's early influence on the current habits of masochistic offenders. This method also helps to explore current factors that contribute to the emergence of addiction to sexual behavior in the present.
Taking antidepressant drugs
Antidepressant drugs are often prescribed as drugs to reduce a person's sex drive. In addition, masochistic sufferers may also be given drugs that are useful for lowering testosterone levels to reduce the intensity of their erections.
Other sexual disorders you need to know
1. Exhibition
Exhibitionist or exhibitionist is a person who likes to show their genitals in public or unknown people. Maybe this sounds "sick" to almost everyone, but for some exhibitionist according to Stephen Hart, a forensic psychologist, this is the way they give impressions to others.
Exhibitionism is a psychological disorder of the type of parafilia , according to Diagnostic and Statistical Manual of Mental Disorders (DSM) V . Meanwhile, parafilia itself is a sexual desire that tends to be extreme and unusual. For exhibitionist displaying their genitals in public gave sexual pleasure separately.
2. Voyeurism
This sex disorder is one of the conditions in which a person gets sexual satisfaction by peering, stalking, looking, and seeing others secretly. People followed are usually doing activities, such as naked, changing clothes, or bathing. From this activity, voyeurism actors get sexual satisfaction by seeing other people unnoticed.
3. Necrophilia
Necrophilia or Necrophilia is one of the other extreme sexual disorders, which has the desire to make love with the body. This could be a serious crime. The experts decided that this included an act of rape. This is because the corpse cannot give approval for actions that other people will do to it.
4. Pedophilia
Pedophilia is a disorder in sexual desire that occurs when a person's sexual orientation is focused on children, not adults. According to Ray Blanchard of WebMD pedophiles (designation for pedophile perpetrators) usually carry out and have sexual desires with teenagers or children aged 13 years and under. sexual activity for minors. However, there is something to note that not all pedophiles abuse children. Of course, not all people who commit sexual violence against children are pedophiles .
Also read: